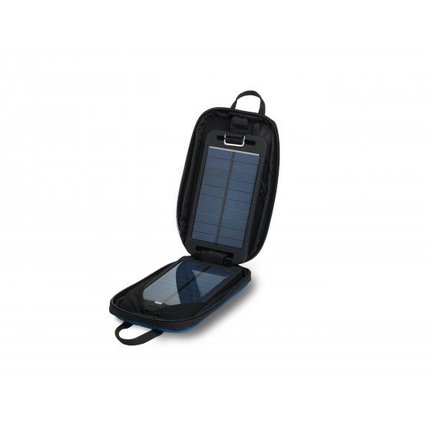 Information
Solar Monkey Adventurer - 2500 mAh Solar Power Bank

The Solar Monkey is the first PowerTraveller solar charger with a built-in battery which when can be fully charged by the sun in only 8 to 12 hours. One of the unique features of the Adventurer is that the same device can charge a phone or gadget at the same that as it is charging itself.

It is also possible to completly charge your Solarmonkey Adventurer before you embark on your adventure.


• Waterproof, shockproof
• Weight: 265 gr
• Size: 170x96x22, 75 mm (folded)
• Battery capacity: 2500 mAh
• voltaget Output: 5V (for charging iPod / iPhone)
• Automatically charges, self sensing
• Advanced safety features
• three charging options (USB, solar panel and Int. Mains Charger)
• LED indicator to load
• Lithium-ion Polymer battery
• MPPT (maximum power point tracker) technology for efficient loading in poor light conditions
• includes handy travel case
Powertraveller Solar Monkey Adventurer - 2500 mAh Solar Power Bank
Delivery time: Ships within 2 days on weekdays
Type of battery: Lithium Ion
Energy: Lithium-ion Polymer
View related products