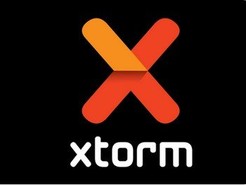 Xtorm
Xtorm
Xtorm is part of the Dutch company A-solar bv and was founded in 2008 with the idea that today more and more mobile devices come to the market, which requires a lot of power. To contribute to the environment we have searched for durable applications to provide a solution to this problem. Meanwhile we are the manufacturer in the field of innovative and practical solar and power solutions for everyday use. We bring a complete range of affordable and user-friendly consumer products on the market that simply charged from solar power and USB. The products with the brand Xtorm have a contemporary character and are of high quality.
Products
The chargers and bags (with or without) a solar cell can be recharge anywhere, anytime mobile devices by solar and/or USB easily. You should think of charging a smartphone, tablet, GPS, MP3/MP4 player etc. The use of the Xtorm products makes carrying of (many) different adapters, converters and various plugs unnecessary. Ideal for on the go!
Sustainable and innovative
Xtorm products are durable and innovative. In 2011 and 2013 we have won the Red Dot Design Award. The products that are specifically designed for the iPhone / iPad and iPod are officially provided by Apple license. The solar chargers, power banks and solar power bags are easy to use and offers you independence. Our bags are made of recycled PET material. The mobile chargers and bags are provided for your safety: Never run out of power, especially when you need it the most!