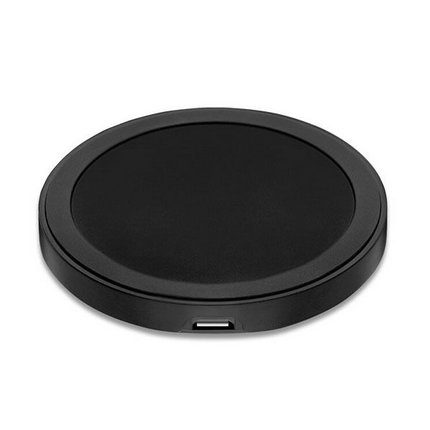 Information
Qi wireless charging technology
This wireless charger you can easily charge your phone wirelessly. This wireless charger is compatible with all devices that have the Qi technology.
The Qi technology is the standard for wireless charging of your phone, tablet or smart watch.
All you have to do is connect the wireless charger to charger or computer. Then place your phone on and it automatically charges. You will never have to do a cable into your phone.
This charger is a phone which is placed recharged within a radius of 8mm.
Draadlozer charger Specifications:
Suitable for wireless charging with Qi technology
Output: 5V / 1500mAh
Input: AC 100-240V / 50-60HZ
Maximum load length: 8mm
Dimensions: H 10 x W 69 x L 69 mm
Weight: 35gram
This charger comes with a micro USB cable.


Note: You can only use the wireless function when your device is Qi-enabled or you have created this Qi suitable. Read more about Qi-charging.
Do not you know if your phone is capable of Qi charging? Here we have a list of phones that contain Qi technology or that may be made Qi-ready.
Batts Qi wireless charger universal
Availability:

Out of stock

Delivery time: Ships within 1 week
View related products